Webster Combustion boiler burners combine proprietary control technology with proven combustion performance to reduce your energy costs and emissions. Whether you need a small or a very large boiler burner, Webster burners combine advanced control technology with proven combustion performance to improve boiler efficiency and enhance your process.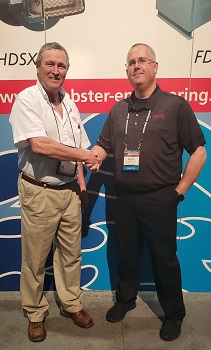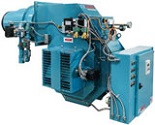 The new "SC" series burner from Webster Combustion combines the reliable and rugged burner technology Webster is known for with a new, patented staged combustion firing head. This new offering allows the user to operate with low emissions without the cost and expense of external Flue Gas Recirculation piping, or the maintenance issues associated with surface combustion technology.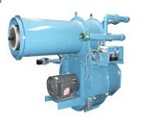 The HDRMB is available for ultra low NOx applications in capacities ranging from 125 to 2,500 boiler horsepower, and can fire a wide range of fuels, including: Natural, LP, and Bio Gases, as well as No. 2 Oil, Amber 363, or Low Sulfur Diesel for applications requiring a back-up fuel. Guaranteed emissions for the HDRMB are as low as 9ppm NOx and 50ppm CO when firing natural gas.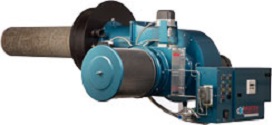 With the introduction of the JBF(X) and HDF(X) series burners, Webster has added the ability to achieve single digit NOx emissions without the use of Flue Gas Recirculation (FGR). The new JBF(X) and HDF(X) burners utilize fiber mesh, surface combustion technology that covers a range from 10HP up to 500HP.

Webster's FDR(X) Forced Draft Register burner is a highly efficient combustion system that combines a windbox, air register, ignition assembly, fuel train, flame safety control, combustion control, FGR (Flue Gas Recirculation) system, and a forced draft blower, all assembled into one complete packaged unit.